Our love stories
Searching for a partner online nowadays is an experience, that can differ a lot depending on a platform that you choose. PBdate dating provides all of the necessary features for finding and choosing a partner instead of waiting for years. Our main priority is real meeting of our clients and marriage, long-term relationship as a result communication.

Hundreds of single men and women of different ages and appearance come on PBdate each week in search of a partner. All of lonely women on PBdate are checked and verified, giving you a chance to discuss any serious matters about dating, meeting, communication online or personal contact freely and securely. As soon as lady finds her partner on PBdate – her profile gets suspended according to change of her relationship status. All of our female clients are single and not in any kind of relationship.
Our love stories
I was unserious to marriage sites. I just like it when pretty girls paid attention to me and tell me about themself. To this end I joined at three popular matrimonial websites.
Most of all I liked to chat on the site pickbride.com where I found the prettiest girls, view their photos and videos and I spoke in videochat with some of them. However, one day Natalia wrote me a letter, and it changed my mind to the sites. Like most of Ukrainian girls, Natalia was interesting, beautiful and caring lady who revived my faith in traditional family values. After two months of communication, I decided on come to Ukraine to meet with my lady.
I booked a tour through the site and visited the beautiful country - Ukraine where I met my Natalia. I want to say it was the most important decision in my life and I would never regret about it. We walked, holding each other hands and enjoyed our time together. And then I made an important decision to invite Natalia to marry me. Now Natalia proceed all documents for the move to the United States, in a month we'll be together. Thanks to the site for the happiness!
It seemed to me that my family was ruined. After the divorce my ex-wife took the kids and all I had to do was to see them on weekends. However, I didn't give up the hope to build my new family with Slavic woman, because I heared ladies from Russia and Ukraine has a such qualities such as loyalty, devotion to her husband and children and following traditional family values. One of my friends told me about the pickbride.com. He registered here few months ago and he was very popular in a chat with Ukrainian beauties. I created a profile on this site and next day few girls wrote me. I chat with them, spoke via video chat and I decided to go to Ukraine to personally get acquainted with one of them.
It was Katherine, a young girl from Kharkiv, which brought her son alone. We talked for three months, and then we arranged to a meeting that changed our lives.
Katya met me at the airport and I was struck by her beauty, blue eyes and kind smile. At the first meeting I understood she is my destiny, but decided not to hurry and to know Kate and her child closer. The first time I was in Ukraine a week and two months later I returned to Kharkov to spend more time with Katya and her family. A month later I invited Kate to Florida so she could see how I live. I introduced Kate to my parents and they really liked her.
And a month later we married. It was in Ukraine in Katya's hometown.
Now I'm waiting for the time Katherine will get all documents for moving to the United States and soon we'll be together. Pickbride.com gave us a new family and happiness and we glad that we have found our love here.
My name is Steven, I live in Austria, have by chocolate making business. I was never married and had no children. I have a friend who married with Ukrainian lady so he adviced me to find my future wife here. From different dating sites i choosed pickbride.com and started here. I registered my profile and write some letters to ladies on the site. One of them I liked most of all, it was young lady from Nikolaev Svetlana. She worked in kindergarden and have a daughter. We speak via videochat and sometimes wrote letters for each other when we couldn't be in chat. Day-by-day we knew each other closer and I really liked Svetlana. So I decided to come to Ukraine to meet with Svetlana in person. I asked my friend with her wife to help me to meet with her, to book the appartment and be with us to help with translation.
Our first meeting was in cafe where we had really great time. I prepared some juggles to Sveta and my friends and they enjoyed it. Next day I met with Sveta's daughter and we walked in park with my friends and their little daughter.
Next month Sveta had a Birthday and I sent my sweets to her and she really liked it! After two month of communication I asked she and her daughter to visit me in my country and she agreed. It wasn'r easy to get the permission from her ex-husband for this trip but I sent to him my sweets also))) So they visited my house and I proposed Sveta to marry me here! Our wedding wasn't very big but we are happy now and now we are waiting for our son!
Now I have my strong family thanks to pickbride.com!
When I saw pickbride.com my first thought was: Come on guys, is somebody still believe in it? Lots of stories about fake ladies profiles and scam on dating sites I have heard made me sure I will never try this. But here I saw a lot of good looking ladies so I registered just for fun to watch nice pictures of young girls with pretty legs. When I saw Iryna she caught my eyes and I wrote to her. Firstly it seemed it can;t be the truth. Such young ladies is looking for sugar daddyes and all thoughts in her profile was just citations ladies magazines but her answer impressed me. Seemed she was really interested in family and long term relations so day-by-day we knew each other better and became friends, so I proposed her to meet in real life. We felt a chemistry between us so I found here not only my wife but my best friend also. Miracles happen and it's worth it to take a chance!
When I started to speak with Julia on pickbride.com she made me laught every time. I never saw such positive persons and even when I got problems she changed my mood. It was fantastic nd I wanted to meet with her in real life. It was not very easy to come to Ukraine but thes meeting changed our life. We got married after 4 month and now every my day is bright with my lovely wife!
There is no specific ideal recipe for going straight into married life from being single right away, but we collected list of best advices, hints and tips for finding a partner online:
- Be straightforward and do not doubt to ask your lady to turn her camera on in order to see her in real life even on your phone in official PBdate app. Otherwise you may simply choose a woman from list of camgirls, who are currently online with their live video broadcast on.

- Decisiveness. All women on PBdate are authentic personalities and unique, but both young, adult, mature and elder women love it, when a man doesn't take too long to discuss a meeting. Feel free to contact our live support line to order a date with your lady.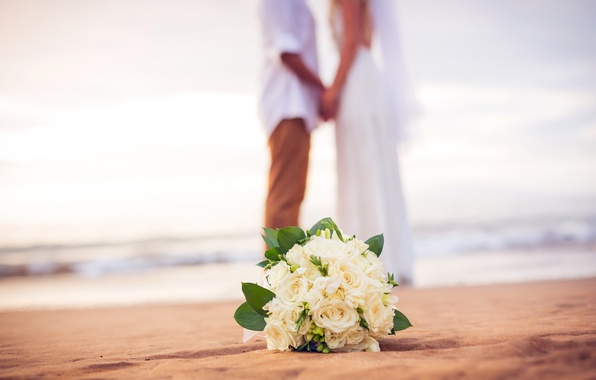 - Being in relationship online on distance got easier with PBdate due to numerous features of our service, including messenger, video chat, media exchange, that can help you to make real presence in life of your lady with a tap of your finger from wherever your phone is available.

- Single women in our ladies' gallery are ready for relocation and commitment, so each profile has special info of preferable countries, that ladies have been to and want to relocate to in future.

- Travel free and find your partner online on PBdate. If you do not know have a travel companion – you may be interested in discussing a trip with your lady, because lonely ladies of any age, who come online in search of a partner are settled down, have stabile income and may be ready to go on a journey with you as long as you both have a mutual wish to spend time together.

- Always contact our free support chat line to solve any questions possible and receive a sufficient solution for any dating idea and even most sophisticated demand for best experience.

We wish you happy acquaintances.